Toronto-based Design Agency. World-Class Talent.
Laughton Creatves is a multi-disciplinary design agency led by Founder Glenford Laughton. We believe design is a a collaborative discipline drawing from a creativity to bring your visions to life.
Our experience spans more than 20 years working with a range of businesses from start-ups to large corporations, both in North America and beyond.
This depth of expertise enables us to create compelling visual solutions that connect our clients more closely to their customers and increase their potential for sales.
From Brand & Identity Design, to Website Design & Development, Print Communications and much more besides, we help our diverse clients make sense of their marketing. We show them how to leverage different channels to build momentum and propel their business forward.
We serve a variety of organizations especially:
Growing Businesses: You're a new business and you want a professional edge or you want to take it to the next level… we've got you covered. As a small business ourselves, we understand and ensure that you maximize the impact of every dollar you invest in your branding design.
Cannabis Industry: We solve the creative challenges posed by regulatory restrictions and public perceptions in this fast-evolving industry.
Green Businesses: We love companies that share our passion for natural living and the environment and we're not afraid to turn down jobs that don't align with our values.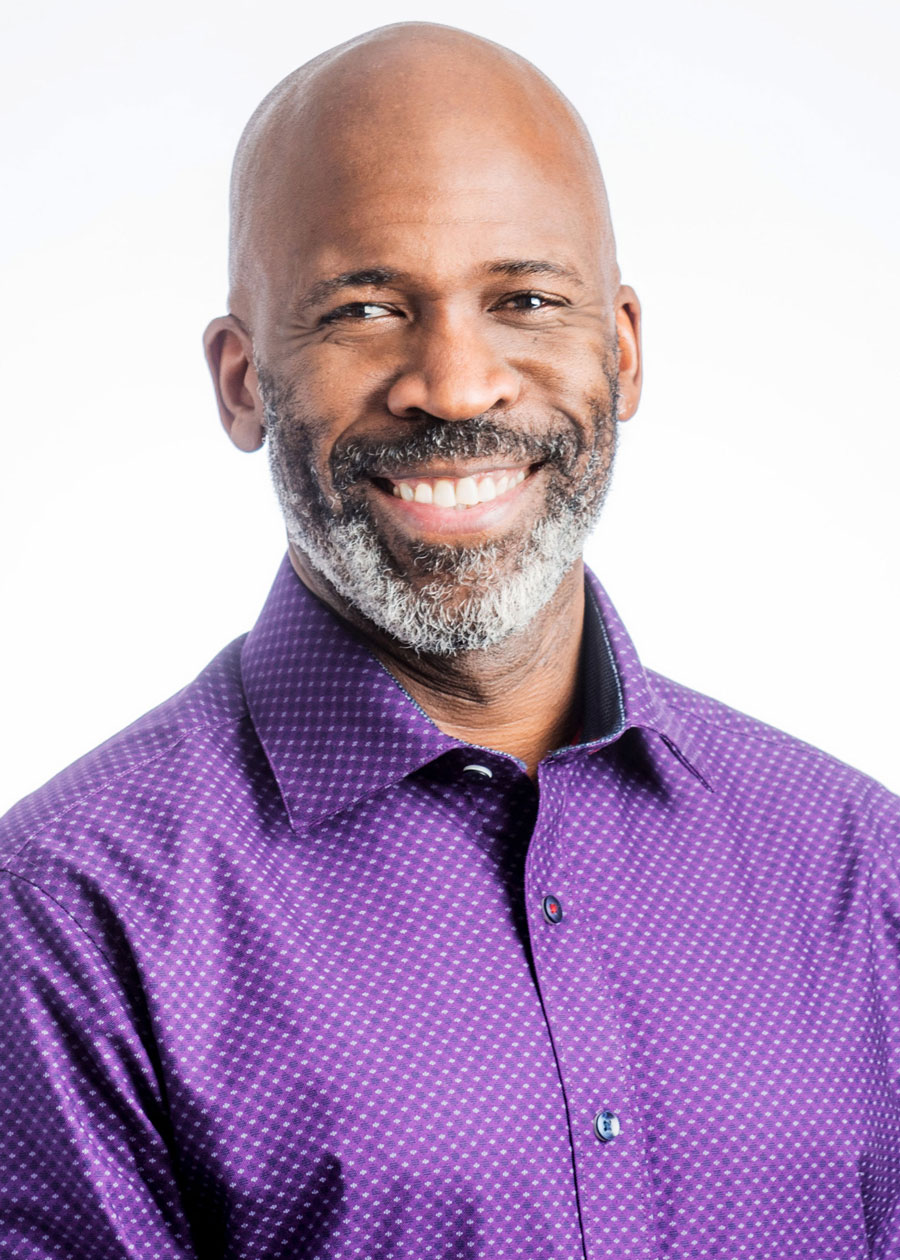 GLENFORD LAUGHTON Founder, Creative Director, Design Geek, Poet Home: Toronto Heart: Jamaica
I hated sewing. That's what pushed me from my fashion design diploma into the world of graphic design. I fell in love with the all-encompassing nature of graphic design – art, print, photography, psychology and marketing. This panoramic view has guided my entire career.
The twists and turns of my professional journey include stints as a spoken word artist in Jamaica, Creative Director of an advertising agency, owner of a T-shirt company and a position as an Art Director in Turks and Caicos. In 2009, I set up an independent design studio in Toronto.
The desire to serve my clients in deeper and broader ways has led to the evolution from my thriving solo studio to Laughton Creatves, a full-service design agency.
Helping a client address their brand and marketing challenges is like solving an beautiful equation. After so many years, I still marvel at the power of design and branding to influence, to provoke, to persuade and to shape perceptions.
This work is my play. This work is my passion.
To Discuss Your Creative Project