Our Top 3 Web Hosting services
A Big Part of your website is what you don't see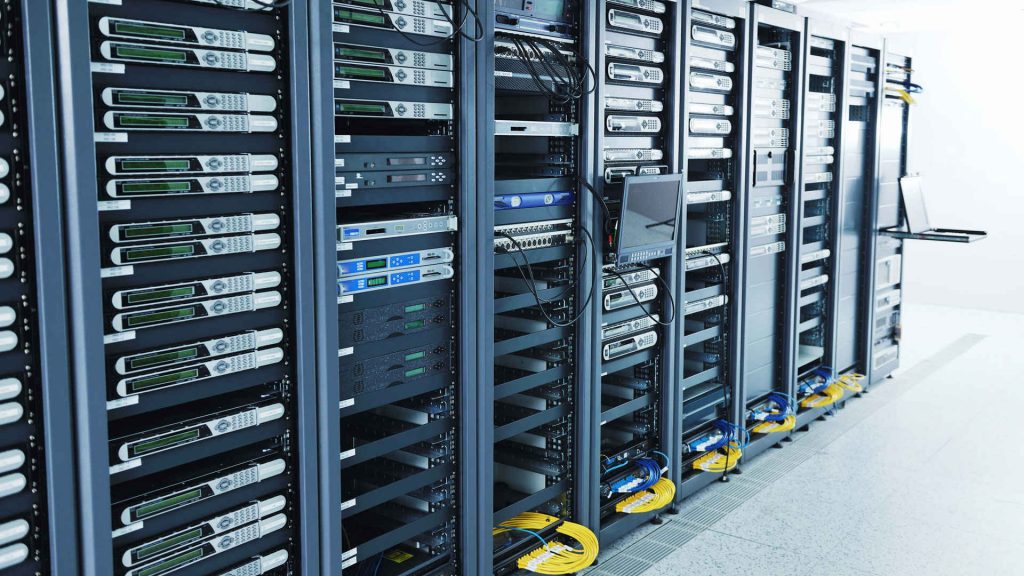 Selecting the right host in a sea of web hosting services is tough, very tough, especially if you don't know what to look for. With many hosting companies boasting of 99% uptime, knowledgeable and helpful customer support, with best-in-class resources entrepreneurs have to find a way to walk through the marketing hype to make an informed decision. Choosing the correct hosting services is like searching for Mr. Right in a crowded mall of wrongs. If you make the correct choice, you get the beautiful "happily-ever-after" with the right high performing and reliable host.

Before moving ahead we need to understand exactly what web hosting is and how it's a critical step for your business.
What is Web Hosting & Why You Need It?
Here's an analogy, which I hope will clarify the concept of web hosting. Imagine your city is building a brand new public park. The city will require three key elements;
Location, an address – for a website, the domain name is the address
Land, area for the park – for a website you need a web hosting space
The construction of the park – for a website, it is the website design and development
In technical terms, web hosting provides storage space for a website on the internet. Web hosting services provide the necessary space to publish a site so that it's available and accessible 24/7 through the internet.
Still confused between a domain name and web hosting? We still get questions and statements like, "but I've already got the domain name, why do I need a host".
Smile!
We're here to explain it using another example!
Think back to snail mail, when you had to write a persons name and address so a real person could hand deliver grandma's birthday card. A domain name is synonymous with a person's name. Whereas where a website is hosted, that is the address where your domain name lives. So, for a website, instead of using a persons' name like Jonny B. Goode at 1234 Marley Lane, M0M 1Y2, a set of words and numbers are used for a domain name, for example, www.xyz.com which is then directed (pointed) to the website which is hosted on ABCs servers. Similarly, when it comes to web hosting, wood, cement, and steel are replaced with a computers hard-drive, servers, and software.
Web hosting and domain name are the two sides of the same coin and understanding the difference between the two are crucial to choosing the best web hosting services.
And like all things, there are different types of hosting, each with their pros and cons, so let's break it down so you know exactly which one is right for your websites needs now and in the future.
Different Types Of Web Hosting Services
Shared Hosting
If you're shopping around for web hosting services, you're likely to come across the word 'shared hosting' numerous times. This especially holds true, if you're tight on budget. Shared hosting by far is the most popular type of web hosting because it offers an array of benefits over other types of hosting. Jumping on the shared hosting bandwagon before understanding whether it will be viable for your business or not is not advisable. In shared hosting, the service provider hosts numerous websites on a single server. Most web hosting services offer you the opportunity to host "unlimited number of websites". Usually, you will get a portion of server resources to host your website. In short, you share the server resources with many others with access to some predefined features and resources. It serves as an economical option because the operating cost of the server is evenly distributed across multiple users. Furthermore, you're responsible for your website alone which mitigates the requirement of technical skills to get up and running with shared hosting. Responsibilities related to security, uptime, and maintenance will not fall in your lap. I equate shared hosting with living in an apartment complex and depending on your neighbors it can also be compared to living in a dorm.
Ideal for newbies, little to moderately trafficked websites, small and medium-sized businesses.
VPS Web Hosting
Virtual Private Server (VPS) is more like owning a condo. You're sharing and being helpful to others in your place, but it's your responsibility to keep everyone together. In VPS, sharing is less because only the CPU and memory will be shared by everyone. You will have a chunk dedicated to your website alone. The chunk or portion of server space, which is allotted, acts like a dedicated server, but in reality, it is a part of the physical server. VPS hosting is customizable and scalable, which empowers the entrepreneurs to pay for their needs as they grow. Generally, the server speeds are faster.
Today, VPS hosting is the bridge between dedicated hosting and shared hosting because it provides control over the hosting environment like that of dedicated hosting, but without shelling out extra dollars.
Ideal for eCommerce, and businesses which require customization and control of their web server.
Dedicated Hosting
Dedicated hosting is like owning a house, as all the resources are available for you and you alone. You don't share the resources like CPU and memory with anyone else. With dedicated hosting, you're never likely to witness any traffic jam because you have the entire road for yourself. Furthermore, you don't have to worry about the load time of the website because you own the server space. Apart from providing high uptime, high security, it offers greater flexibility and customization, which is imperative for large, revenue-generating websites.
Ideal for large revenue generating websites, sites with high traffic, e-commerce websites.
Dedicated WordPress Hosting
So, you have decided to choose dedicated WordPress web hosting services for your website. This hosting is optimized to meet the requirements, performance needs and security issues of the WordPress CMS platform. There are web hosting services that only host WordPress websites. We find you really don't need a dedicated WordPress host as you can get 90% of what you need with a standard host.
Businesses that run their website on WordPress hosting can notice an improvement in the SEO, which enhances the ranking on SERPs and increases the sales. This hosting offers security, speed, and exceptional reliability for any WordPress website.
Web Hosting Features
After deciding which type of web hosting to choose, you need to search for certain features, which will help you make an informed decision. As you shop web hosting services market, you will come across plans as low as $3 per month, as well as plans worth $100 per month for Virtual Private Servers and Dedicated Servers. Great hosting is synonymous with the 3 S's namely, Security, Speed, and Support.
Think about the following features before deciding where to host your website.
1) Uptime or availability: The last thing you want to happen is a user seeing a blank screen when they come to your website. Not only will it dent your credibility, but you will end up losing potential and current customers. So, you need to shop for a web hosting services offering with a solid reputation for uptime guarantee and redundancy. Your website will not drive consistent traffic if the host faces constant server outages. Therefore, you need a web host who promises and guarantees at least 99% uptime. The math is simple, every second your site is inaccessible, you will lose thousands of sale opportunities and your brands' reputation will diminish. In 2017, due to an IT meltdown and downtime, British Airways is likely to face a $140 million (USD) compensation bill because the downtime drastically affected flights and left passengers stranded at the airports for hours. Even 99% uptime is not sufficient because it accounts for downtime for 3.65 days per year. Therefore, choose a service provider with multiple backup locations so that in case of outages, another location is online and mitigates potential losses.
2) Scalability: Another key feature to consider is scalability and the types of server upgrade options available. Choosing a non-scalable web host will not serve your purpose because no one knows what might happen in the future. You're in business to grow. Your website may rapidly see an accelerating increase in the web traffic, and if your web host does not offer scalability, you will end up losing potential customers. Furthermore, in the absence of web hosting scalability, you will incur, downtime and the hassle of moving your website to another service provider who offers scalability. Ask the provider ' Will your site crash if it goes viral?' The best services automatically spin up the server as the traffic flow increases to prevent the server from crashing.
3) Technical Support: No one can prevent technical glitches 100%, and they are bound to occur sooner or later. And, when you find yourself in such a dilemma, your web hosting service provider should be available immediately. It's always best to have someone who can offer an immediate resolution to the problem 24/7. Getting stranded right in the middle of the night and losing essential files is the last thing an online business will want. Therefore, focus on choosing a provider offering immediate support to quickly resolve any scenario. Customer support is essential to a great web hosting because you don't want to wait what seems like a zillion of years to get your issue solved.
4) Security: "84% of online shoppers will abandon a purchase if their data is sent over an insecure connection."
Surprisingly, in 2017, Google incorporated HTTPS (Hypertext Transfer Protocol for secure communication) as a factor to determine the ranking on the SERPs. Additionally, look for web hosts, which offer SSL certificates which enable the websites to encrypt the data sent from the user to the server. Today, sites without an SSL certificate are unsafe, and Google ranks them lower in the ranking. Many web hosts can be configured to use SSL certificates, and you need to make sure this option is enabled by default.
5) Speed: "It is estimated that slow loading websites cost the US economy more than $500 million each year with a single second delay reducing conversion rates by as much as 7%."
The loading speed of a website will decide the rank of the website, and you should evaluate the speed of the server to know how fast your content will load. Usually, if the files are hosted on a single server in one place, the speed will be lower. Therefore, look for a web hosting services provider setting up files in a content distribution network (CDN). With CDN, the files are distributed to different data centers and the data is delivered to the customer based on their proximity to the data center. This implies that pages load faster for everyone throughout the world.
"For every 1 second of improvement in its website page load speed, Walmart.com experienced up to a 2% increase in conversions."
Speed is a critical factor when it comes to choosing the appropriate web hosting services.
6) Email Hosting: With the top 10 hosting companies controlling over 24% of the web hosting market, look for providers offering email hosting. Email hosting operates the email servers and helps high traffic businesses by providing an email domain name to distinguish them from the rest. Today, most hosting companies allow hosting your email. It's always advisable to opt a service provider offering both web and email hosting.

7) Pricing: For many businesses, pricing remains the supreme deciding factor. But is it not wise to make your decision solely based on the price? Because everybody knows "you get what you pay for". Getting stuck with low-cost web hosting scavengers will do more damage than good to your online presence. While cost should undoubtedly factor into your decision, it should never override performance, speed, reliability, and availability. There is no point saving a few dollars in the short run by choosing a web hosting services provider who does not offer even the basic features.
Top 3 Web Hosting Services

Weigh your options, understand your business requirements and then make your decision. Furthermore, before choosing the web host, do you own research, by reading reviews and understand how previous customers rate that service provider.
To make your life easier and confusion-free, we have shortlisted top 3 web hosting services, which we have worked on many occasions and we are more than satisfied with their service and we highly recommend each of these web hosting services.
HostGator
Since its inception in 2002, Houston based HostGator has become a leading player in the web hosting field. Over the last 16 years, the company has successfully represented themselves as a market leader, and today it holds the reputation of a very reliable web host. The feature-packed web host promises wallet-friendly prices without compromising on the quality. It offers a bouquet of tools to the webmasters like no other web hosting services provider. The strength of the company lies in providing quality VPS and dedicated server packages, which guarantees 99.9% uptime. But, it's their shared hosting packages, which HostGator is known for.
Shared Web Hosting
The company offers Windows or Linux- based server packages allowing small and medium businesses to grow their online business. The Hatchling plan starts from $10.95 per month, but if you take the 3-year plan, the cost is reduced to $3.95 per month. The plan boasts of providing unlimited bandwidth, database, disk space and email addresses. Apart from the above, the plan supports one domain and third-party application such as a CMS or an e-commerce platform. The Baby plan ($11.95 per month) is the extension of the Hatchling plan with the exception that it includes unlimited domains. The Business plan ($16.95 per month) consists of a toll-free number, private SSL & IP, in addition to the features offered by the Baby plan. HostGator's shared web hosting is your one-stop destination for all web hosting needs. The company offers more bang for your buck, which makes it the first choice for entry-level businesses.
VPS Hosting
They also offer Linux based VPS hosting starting $19.95 per month. The features of the web package server include:
Unlimited domains, database, subdomains, private nameservers, FTP and email accounts.
Free website templates and a powerful script installer
24/7/365 support via telephone, chat, and email
More control over the environment by allowing application install or custom script
Weekly off-site backup to ensure data safety
The most basic VPS plan boasts of 2GB RAM, 120GB hard disk, and 1.5 TB bandwidth. The mid-tier has 4 GB RAM, 165 GB disk space and 2TB bandwidth. The highest tier boasts of 8 GB RAM, 240 GB hard disk and 3TB bandwidth.
Their VPS web hosting services is a blessing in disguise because it offers complete customization without increasing cost. Their web packages are world-class and are a suitable match for the requirements of every business.
Dedicated Hosting
HostGator's dedicated server packages begin at $119 per month and offer maximum performance, world-class customer support, and advanced management. The features of the web packages include,
Full root access
DDoS protection
24/7/365 live support
Unlimited databases
3-5 Dedicated IPv4 IPs
RAID-1 Configuration
Fully redundant network
cPanel and WHM are provided on all Linux servers[sta_anchor id="siteground" /]
With HostGator, customers can customize their packages and scale the servers up to 1TB of SSD storage and 32 GB of RAM along with unlimited data transfer. The company provides both Linux and Windows-based packages. Their offerings are simply great.
Customers who host with HostGator as their web hosting services provider know it's a battle-tested option worth considering for successful businesses.
SiteGround
With an extremely deep array of web hosting services features, SiteGround is considered one of the leading innovators in the web hosting world. The company presents a bouquet of services ranging from premier customer support to customer software solution.
Since its inception in 2004, the company has amassed more than 800,000 domain names worldwide making them one the youngest player in the hosting space.
The company guarantees 99.99% uptime, which is phenomenal.
Surprisingly, the company does not offer any monthly package. Instead, it provides a one-month free trial. After the trial period, you can renew it for one year, two years or three years.
Shared Web Hosting
The StartUp shared hosting plan ($9.95 per month) is ideal for a just getting started website or a website witnessing average traffic. It includes 10 GB storage, one website, unlimited emails, withstands network traffic of up to 10000 visitors a month.
The GrowBig plan ($14.95 per month) accommodates either a single heavily trafficked website or several medium-size websites. It includes 20GB of storage, unlimited emails, CloudFlare support, 30 days backup and one-year free SSL certificate. With the GrowBig plan, you get to host multiple sites into a single account without shelling out additional money from your pocket.
The GoGeek plan ($29.95 per month) is genuinely crafted for web geeks because it provides support for multiple websites simultaneously. Apart from the benefits of the GrowBig plan, the GoGeek plan offers 30 GB storage, a Git repository, and a PCI assessment to ensure that your website is in compliance with the standards.
Without a doubt, SiteGround is a respected and valued leader in the shared hosting space because they keep commitment and quality above everything else.
Dedicated Hosting
The company allows you to host your website on dedicated servers, which is managed by a bunch of experts. With SiteGround, you can choose from a variety of RAM, RAID, CPU and storage configurations. The pricing starts from $229 per month for an Entry server plan to $429 per month for a Super Power server. It allows you to configure the servers according to your requirement, and you scale the bandwidth up to 5TB, 16 GB RAM, and 2TB disk space. Like the shared hosting, it offers a free one year SSL certificate on all dedicated hosting packages. The web hosting services provide blazing fast support from people who are a pioneer in their fields.
Their dedicated hosting packages are available only for Linux operation systems. But, the offerings are worth it!
WordPress Hosting
SiteGround's dedicated WordPress hosting starts at $9.95 per month and offers a skimmy 10GB web space, which is ideal for 10,000 monthly visitors. The $14.95 per month plan supports multiple websites, up the web space to 20 GB and is suitable for 25,000 monthly visitors. The plan supports premium WordPress features. The $29.95 per month plan is ideal for 100,000 monthly visitors, provides 30 GD web space and offers Geeky WordPress features. Their WordPress web hosting services package gives your website enhanced security, page caching, daily backups, CMS, and staging environments. They provide one-click installation and free account transfer.[sta_anchor id="knownhosts" /]
SiteGround promises best-in-class WordPress support combined with increased speeds with unmatched security.
Note, SiteGround, is officially recommended by WordPress.org as one of the best and reliable WordPress web hosting services providers.
Knownhost
We personally host our sites and selected client sites with Knownhost. They are known for delivering top-notch web hosting services via their many data centers. The company promotes two types of hosting plans namely managed VPS and managed dedicated to Linux-based operating systems only. They strive to provide the highest quality of performance and round-the-clock customer support to the customers. They've consistently saved our butts on numerous occasions.
When you purchase a KnownHost package, you will enjoy superior customer support, free backups, unparalleled security, and automatic updates to keep your site running.
Managed VPS Hosting
The managed VPS hosting is particularly for businesses that are outgrowing shared hosting and planning to upgrade to the next level of performance. The packages are affordable, reliable, and cost-effective. A customer can scale the RAM up to 8GB, SSD storage up to 200 GB, and bandwidth up to 5 TB. Additionally, you get free DDoS protection without paying any additional cost. The managed VPS plans range from $50 per month to $125 per month, with discounts available on registration. Software such as cPanel, DirectAdmin, Plesk, WHM, and Softaculous is provided in each plan. Furthermore, KnownHost gives you the liberty to choose the location of your server to optimize the speed and delivery to your target audience.
The web hosting services offer the following benefits:
30 – Day money guarantee
996% uptime guarantee
Easy scalability without disruption in the services
Pure SSD drives to enhance performance
Full control of the servers
24/7/365 blazing customer support
State-of-art technology
Custom RAID for redundancy and high performance
Free backup for disaster recovery
Managed Dedicated Hosting
Bundled with cPanel, the dedicated servers are custom-built and secured. The package is ideal for new(ish) users and less technical webmasters. Upgrading the server with extra RAMs, storage space and bandwidth is easy. There're numerous advantages to using a KnownHost managed dedicated hosting:
24/7/365 blazing customer support
Complementary DDoS protection
9% service level agreement
996% uptime guarantee
External backups and free migration
Unlimited domains
100Mbps / 1Gbps Full Duplex network port.
1-click Installers are available for easy setup
cPanel + Softaculous control panels pre-installed.
Customers who buy their dedicated hosting can increase RAMs up to 192 GB, and bandwidth up to 12000 GB. The 64 GB RAM plan ranges from $159 to $179 per month, 96 GB RAM plan costs $ 249 per month, and the 192 GB plan costs $339 per month.
In short, KnownHost has specialized web hosting services that cater to top-tiered customers who are looking to make a jump from shared hosting to something more reliable and robust.
Founded in 2002
BBB Rating: A+
Types of support – Phone, Live Support, Chat, Ticket
Data centers – Provo, Utah & Houston, Texas
Starting Price – $3.82 per month
Unlimited Data Transfer: Yes
Unlimited Emails: Yes
Hosting Control Panel: cPanel
Server Uptime: 99.9%
Dedicated Hosting: Yes
Windows OS
Money-Back Guarantee: 45 Days
Founded in 2002
BBB Rating: A+
Types of Support: Phone, Live Support, Chat, Ticket
Data Centers: Chicago Illinois, Amsterdam Netherlands, Singapore and London UK
Starting Price: $3.95 per month
Unlimited Data Transfer: Yes
Unlimited Data Storage: No (10GB – 30GB)
Unlimited Emails: Yes
Host Multiple Domains: Yes (Except on StartUp plan)
Hosting Control Panel: cPanel
Server Uptime: 99.9%
Dedicated Hosting Available: Yes
Windows OS
Money-Back Guarantee: 30 Days
Founded in 2005
BBB Rating: A+
Data Centers: Seattle, WA.; Dallas, TX.; Baltimore, MD.; Amsterdam, NL.
Type of Support: Ticket system via email (very fast)
Starting Price: $11.95 per month
Unlimited Data Transfer: No (From 3000GB)
Unlimited Emails: Yes
Host Multiple Domains
Server Uptime – 100%
Hosting Control Panel / Interface: cPanel
Types of Hosting: Managed WordPress Hosting, SSD-Powered Managed VPS, KVM Cloud Managed VPS, Managed Dedicated Servers
Linux with CentOS 7
Money-Back Guarantee: 30 Days
Phew!!
That's a lot of information to chew on and digest.
Managing a website and selecting the right website host can be a pain because there are countless web hosting services available which boast this and that but when you sign on you get WTF! Your success and the amount of traffic on your website is directly dependent upon the web host you choose because the host handles behind the scene technical aspects including the automatic software installs, plugins, updates, security and troubleshoots any error which occurs in the proper functioning of the website.
As time is money we only recommend a few options based on our past experiences!
Weigh the options outlined, and understand the offerings of the different web hosting services before deciding upon which web host to choose. Remember you will not be changing web hosts yearly, as it's a long-term investment to your success.
And if you have any questions, please ask.