Just like the chicken or the egg conundrum, well almost like that, what should come first – search engine optimization (SEO) or website design?
Well, if you ask us, both website design and SEO should be integrated flawlessly in your workflow, instead of adding one or the other later.
And this is where most businesses go wrong. Most businesses do not think about SEO until their website is completely designed, redesigned and not getting the outcome they desire.
The result?
Their website lacks the SEO and digital marketing elements that should be incorporated during the web designing stage.
This brings us to the next important question – how do you make SEO an integral part of your website design process and take care of both at the same time?
This is what this article is all about. Here, we will discuss implementing website design and SEO hand in hand. We will also talk about common mistakes most businesses are guilty of making and reveal some interesting facts.
With this in mind, let's get started.
Designing an SEO-Friendly Website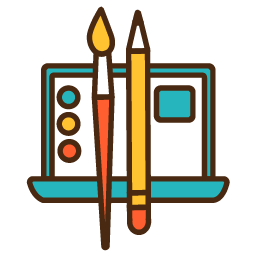 Do not wait till the last minute to get your website developed, and then call a digital marketing agency to get the SEO done. More often than not, things will not go as expected in this case, and even if they do, results could have been far better if you would have thought about SEO from the square one.
To understand the concept better, let's understand what an SEO-friendly website is?
A website that allows a search engine to explore and index various pages is search-engine friendly. A search engine uses a web crawler to check out various pages of your website and presents them in front of users in the form of search engine results pages, which is exactly where designing helps you out.
A perfectly optimized and designed website allows search engines to crawl itself more appropriately and quickly than its counterpart. An SEO-friendly website is carefully planned and strategically structured to represent your products and services.
We understand designing with SEO in mind is not always easy, but we have been doing this for years now, and we do it well! We will talk about the core elements of a well-optimized website design process in the next section.
Fundamentals of an SEO-friendly Website Design
If you want to integrate website design and SEO, here are a few core elements you must focus on: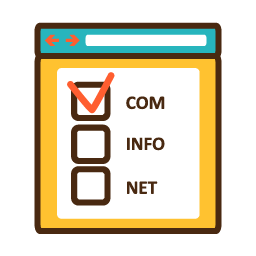 Domains
First things first – let's choose the best domain name that makes sense. You may be an e-commerce store that ships internationally. You should have a website URL, example.com, as the primary domain. But you might have heard that using keywords in your domain name, say, best shoes online, will provide you with an SEO advantage.
No, it doesn't.
Yes, it might position you better initially, helping you fetch the better response from search engines. Still, in the end, you have to appeal to your international audiences, and having a domain name that goes like bestshoesonline.com looks silly. This is not your company name. You need to take care of your reputation.
The best way out?
Make use of subdomains, have domain variations to get the most SEO juice, but then use 301 redirect back to the main URL to make sense. This will reflect your authority, brand, and keep things sane while also keeping your SEO game on point.
Hosting
Hosting, we cannot stress enough on it. Hosting is like owning real estate on the web. It is where your website – all its files, content, and media reside.
Hosting impacts your website's speed and performance, which in turn impacts your website design and SEO. Similar to how your locality impacts your house's value, the hosting you have determines your website's performance.
Not to forget, people tend to switch to competitors if a website takes more than 3 seconds to load. You don't want to give your share of traffic to others; no, it is yours.
Thus, make sure your hosting is fast and platform-specific if need be.

CMS
The content management system, CMS, you choose will contribute a lot to your website's functioning and capabilities. Yes, WordPress is a popular CMS powering more than 445 million websites all over the world. But hear it when we say that it is not the only option.
There are various options out there from Joomla to Drupal. However, when it comes to website design and SEO, our vote will surely go to WordPress. The reason – it is simply much, much easier to ensure the SEO-friendliness of your website in WordPress.
Before you go ahead and start designing your website – WAIT.
We have more to guide you. Do you know how search engines identify your website and rank it?
If not already, check this section as it will impact your designing process immensely.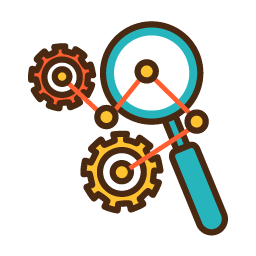 Indexation
Search engines need to read the content of your page to be able to index them. What does this mean? Your main content should be text-based and not flash, video, or images.
Sure, all these content types look good and appealing to your users, but not much to search engines. Thus, make sure that your website looks simple and informative to search engine bots so that they can identify what it is all about.
This doesn't mean that placing images and videos on your website is bad. No, just suffix them with proper alt tags and descriptions so that the bots understand them.
Further, adding relevantly enticing images, PDF, and other forms of content is important and can also help you in boosting search engine traffic. The only catch is – it should be discoverable and indexable.
One of the biggest challenges that most website design and SEO teams find themselves in is choosing how much HTML and JavaScript they can deploy. While Google prefers HTML, it lacks the functionality that JavaScript offers. This is why most web developers prefer using JavaScript to enhance the looks and functioning of websites.
As it goes, more often than not, the use of JavaScript creates issues for Google and other search engines due to client-side rendering, code errors, and so on. Google takes a lot of time to execute JavaScript code, fetch external content, and index the pages.
The result – if you are using a lot of JS on your website, Google will take its own little sweet time to crawl and index your pages, thus impacting your SEO.
If you absolutely can't skip using JavaScript, we will recommend implementing it in such a way that it doesn't cause any SEO issues.
For indexing pages other than the home page, your website must have a clear link structure. Internal links should be interrelated such that search engines can easily crawl through.
We will recommend using search engine directives, primary navigation, and tools like XML sitemaps to facilitate easy crawling by search engines.
You can also use tools like Screaming Frog to determine if your site is easy to crawl.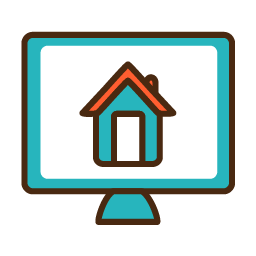 Structuring Your Site
If you want to integrate website design and SEO, structuring your website is important. Consider your website as an empty cabinet. Drawers are the major categories. The subcategories include folders in the drawers. And the pages are documents in the folders. Naturally, you will want to keep your documents in such a way that they are easily accessible. You need to apply the same principle to your website.
Consider the following structure of the Laughton Creatives as an example:
Home
– Our Work
– What We Do
– About
What We Do
– Branding & Identity Design
– Website Design & Development
– Design for Print
– Design for The Cannabis Industry
Are you able to follow the logical flow of contents from one page to another? Yes, you need to keep it that nice and organized. While some websites like to follow a deep approach, others keep it wide. The important thing here is to keep it organized with simpler navigation for easy discovery. Such an approach keeps things in context and helps both users and search engines to relate to your products and services.
To sum up, here are some pointers you should stick to while strategizing website design and SEO:
Organize your website pages based on categories and subcategories so that it is easier to find them whenever needed.
Connect pages internally through hyperlinking. Link your blog posts, FAQs, and other pages to direct more traffic. Horizontal linking helps your visitors move from one page to the other on the go, while also boosting the SEO efforts.
The best way to ensure that your website's navigation is on point is by keeping yourself in the shoes of your visitors. Are you able to browse all the information in one go? Do you feel stuck anywhere? If you feel it is taking a lot of time to find what you are looking for, your users will feel the same – it is the time to improve your navigation.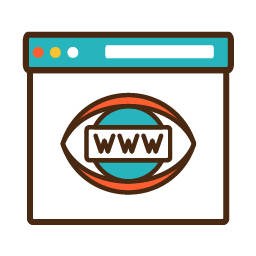 URLs for Website Design & SEO
The URLs of your website are another great way to establish context. How, you ask? Consider these two sets of URLs:
www.test.com
www.test.com/services
www.test.com/design
www.test.com/design/audits
www.test.com
www.test.com/a1234
www.test.com/a1234/a1
www.test.com/a1234/a1/5
The key takeaway? Although the second set of URLs serves the purpose well, it misses on an important point – it gives no idea to the user or search engine as to what the page is all about. It sounds silly, tough to remember, and is not user-friendly.
So, keep your URLs simple and based on the overall theme of your page.
Next is another important part of your website – its navigation. Do you remember those not-sure moments when you are looking for a certain item in a supermarket and just can't locate it? That's exactly how your visitors feel when searching for something on your website and can't find it.
Navigation is more than just the top menu of your website. It acts as a signpost for your users to find what they are looking for. And believe us, speaking from our experience, it is very easy to get navigation wrong. Users do tend to get lost on websites and end up exiting them.
This should not happen to you. Thus, make sure that your website's navigation is intuitive and crystal clear.
Apart from users, your website's navigation should also be easy to follow for search engines. Some common problem areas include: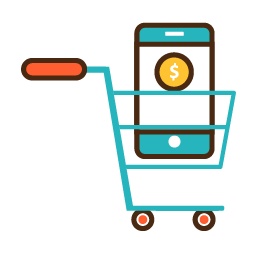 Do we even need to talk about this? Mobile-friendly design is no more a choice, but a rule you need to stick to, no matter what!
The reason is pretty simple. There are more than 5.15 billion mobile users in the world and you need to deliver them with an optimum mobile browsing experience, or else you could be missing out on a lot of potential visitors.
And no, responsive design doesn't make the cut anymore. The mobile-first approach is the way to go. This means you should design your website considering your mobile users first!
The best way to create a mobile-friendly design is to think from their point of view. What is your user expected to do when on a mobile phone instead of a desktop? Not to forget, your first time visitors are more likely to be on mobile even if they complete a transaction on desktop.
Even from an SEO point of view, mobile-friendliness is a confirmed factor that impacts your ranking on mobile search. The mobile version of your site is used by a search engine to rank your site. Thus, do not miss this important ranking factor, and design your website adopting the mobile-first approach.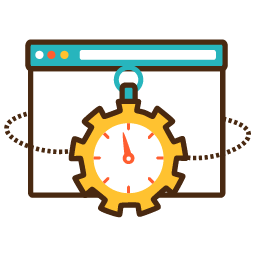 Let's admit: websites with slow page speeds are the worst! They consume a lot of bandwidth, waste your time, and do nothing to please your customers.
Don't let this happen to you. This is why you must ensure that your website loads fast, within seconds, ideally.
While designing your website, make sure that it loads fast. Google's mobile-friendly test is a great approach to get started. This simple tool provides you with critical insights into mobile speed, desktop speed, and mobile-friendliness. Additionally, it also provides you with a handy report detailing all the areas you can work on to speed things up.
Usability is a wide topic, and we will only be able to scratch the surface in this article. Web usability is a measure of efficiency, satisfaction, and effectiveness with which a user can achieve or perform the desired goals or actions on your website.
Okay, this might have bounced off. Explained simply, think of web usability as a combination of factors like page speed, device-specific design, and an intuitive approach that aim to deliver a top-notch experience to the users.
Important factors to focus on include while focusing on website design and SEO are:
Visual appeal: Highlight the important elements
Form entry: Ensure that forms are lightweight and easy to fill with fewer steps to follow. Consider using smart forms.
Page layout: Make sure that important elements get the most prominence. This is called Above The Fold.
Design: Design acts as a visual treat, the eye candy, for your users and coupled with great content it motivates your users to stay on your site and take the action you desire
Home page and site navigation: Make moving around your website as simple as possible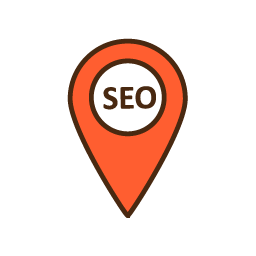 After you have taken care of these important technical and design aspects, now is the time to focus solely on search engine optimization. Ideally, you should optimize your site pages and blogs in accordance with the target keywords and perform basic on-page optimization.
Keyword Targeting
Let us drop the bomb; if you have a well-structured hierarchy in place, it will be much easier for you to up your keyword game. Adding keywords to your page becomes relatively straightforward:
Services
– Website Design
–– Website Design Audits
And if you also want to target cities, you can have something like this:
Services
–Website Design
+ A city
+ B city
And so on.
A well-structured site with on-point website design and SEO makes it easier for you to execute your keyword strategy. Undoubtedly, you will still need to develop content, but it will be much easier to target broad and detailed terms.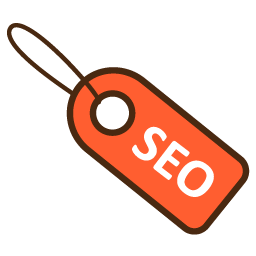 HTML Title Tags
Your web pages must have HTML title tags to guide the search engines what the page is about.
Here are some of the best practices to follow:
Optimize your title tag by placing keywords at the beginning
Ensure that the length of your title tag is anywhere between 50 and 60 characters
Separate elements like category and brand using dividers
Follow the same approach throughout your site
Insert key phrases and keywords naturally
Meta Description Tags
Your web pages must have HTML title tags to guide the search engines what the page is about.
Here are some of the best practices to follow:
Optimize your title tag by placing keywords at the beginning
Ensure that the length of your title tag is anywhere between 50 and 60 characters
Separate elements like category and brand using dividers
Follow the same approach throughout your site
Insert key phrases and keywords naturally
Heading Tags
Heading tags are important. They help you structure the content and let the search engines understand the prevalent hierarchy in a document. Heading tags are identified through H1, H2, H3, and so on.
Organizing everything properly on the page also makes it easy for the users to digest loads of information served to them. From the design point of view, make sure that your heading tags follow the visual hierarchy. Thus, the most important elements, h1 tags, should be the biggest text element, and so on.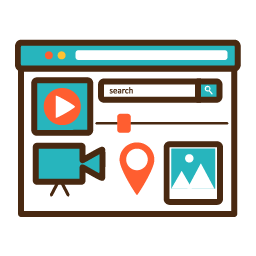 Content is king, and we can't agree more. However, we still see many websites that either have poorly optimized content or are overly optimized. More often than not, search terms are used with no coordination and relation whatsoever. We hate to say this, but no, it doesn't work.
It neither helps you with your SEO, nor does it do anything to attract customers. After all, who likes to read a clumsy copy stuffed with keywords that don't make any sense?
What we suggest is that you focus on creating great content that keeps the readers engaged.
Keywords are important but avoid overusing them
Try using the keywords much earlier in the content
Use synonyms and alternatives to rank for LSI keywords
Image Optimization
You might not have seen this coming, but image optimization is just as important as content optimization. As we said, search engines are still not capable of using the content of images, so guiding them with the context is important.
Further, image optimization helps you increase the chance of boosting prominence in the image search results. Here is how you can do that:
Provide a name to your image describing what the image is all about
Add Twitter Cards and OpenGraph to ensure that your image can be used in social shares
Make use of alt text to describe the function of an image on a page
Ensure your image size is optimized, so it doesn't impact your website's performance
Add your site's images to XML sitemaps
Balancing Website Design & SEO
To sum up, the secret to getting an SEO-friendly website that is well-designed is to bridge the gap between website design and SEO by considering both these aspects altogether. Make your design incorporate the essential SEO aspects from the beginning so that nothing is missed out.
Although coordinating between website design and SEO could be challenging, we do it quite well at Laughton Creatives. Our designing and SEO teams sit together to brainstorm and strategize on the crucial factors from the beginning. This way, we don't wait till the last moment to implement any changes or accommodate one over the other.
That said, your website design doesn't have to be ugly to be SEO-friendly and vice-versa. All you need is a coordinated effort that could take care of both these aspects.
Finding it tough? Talk to us today.