Back in the day, diversity in the field of graphic design was far from visible. While studying in the early 90's we learnt of famous designers like Saul Bass, Milton Glaser, Paul Rand and more. Although these designers changed the way graphic design is seen, we did not see graphic designers from the African diaspora proudly presented and applauded. With that in mind let's now celebrate *African American graphic designers who have left an indelible mark on the field. Let's check out those who flourished in the face of racial adversity, fighting to have their artistic voice heard; who created their own companies and excelled as Black entrepreneurs at a time when this was unheard of, and those who continue to do so to this day.
*My criteria for choosing my top 13 African American Designers was simple. 
I must love their work.

They must be older than I
It is not my intention to leave out other well deserved and talented younglings. But this article was written as a call back to my younger self, to recognize that the path before was designed black and beautiful. Now read on and shine on.
Please note: All artwork is owned by each respective designer and their clients.
Updated: 2021-02-15

1. CHARLES DAWSON (1889 – 1981)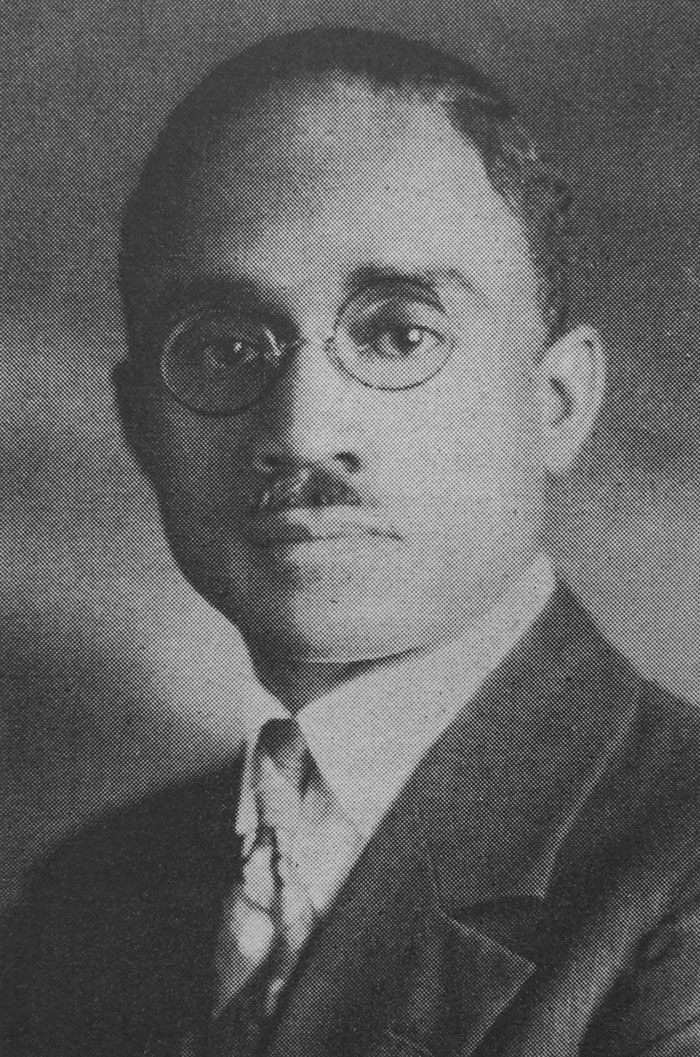 Best known for his illustrated advertisements, Charles Dawson (Charles Clarence Dawson) was an influential Chicago designer and artist through the 1920s and 30's.
He was born in 1898 in Georgia and went on to attend Booker T. Washington's Tuskegee Institute. After two years there, he left when he became the first African American to be admitted into the Arts Students League of New York. Dawson abandoned the pervasive racism of the league when he gained acceptance to the Art Institute of Chicago where, in his own words, their attitude was "entirely free of bias." During his time there, Dawson was heavily involved and went on to become a founding member of the first black artists collective in Chicago, The Arts & Letters Collective.
After graduation, he went on to serve in the segregated forces of WWI where he faced combat in France. He returned to find a changed Chicago: one racially charged due to a slowed economy and trouble finding jobs. In 1922, Dawson began freelancing, producing work for other black entrepreneurs. Five years later, Dawson played a major role in the first exhibition of African American art at his alma mater called Negro In Art Week.
Dawson took part in two different Works Progress Administration programs, under Roosevelt's New Deal, including the National Youth Administration where he designed the layout for the American Negro Exposition, a piece composed of 20 dioramas showcasing African American history.
He eventually returned to Tuskegee where he became a curator for the institute's museum and passed away at the ripe old age of 93 in Pennsylvania. For his great contributions to African America art, design, and advancement, Dawson will always be remembered.
2. AARON DOUGLAS (1899 – 1979)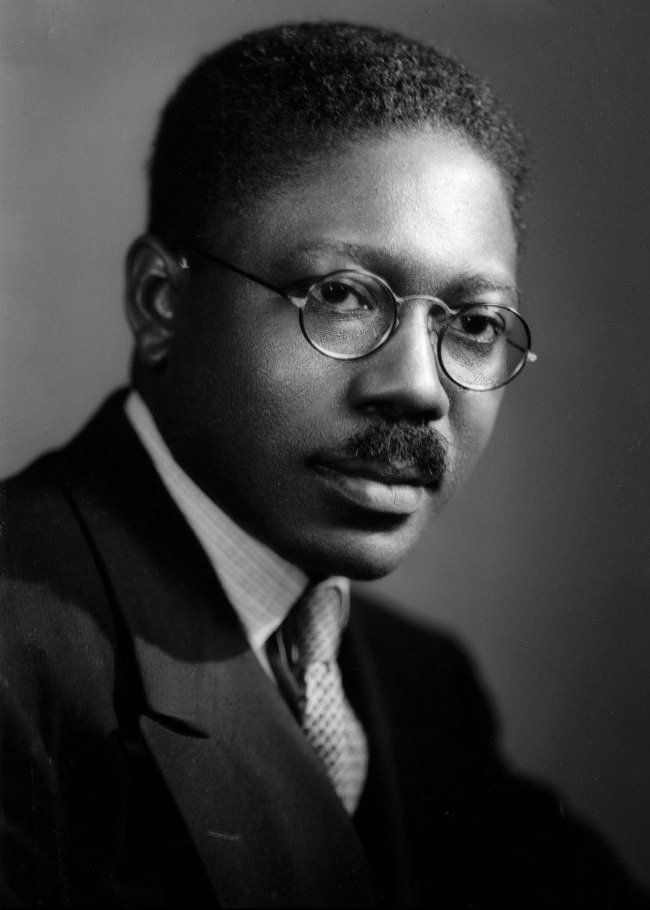 Known as a key artist in the Harlem Renaissance, Aaron Douglas was a pivotal figure in developing a distinctly African style of art through his blending of Art Deco and Art Nouveau styles with connections to African masks and dances. His illustrations, published in Alan Locke's anthology, The New Negro Movement, showcased his detachment from European-style arts and evolution into his own style, clearly communicating African heritage.
Douglas graduated from the University of Nebraska in 1922 with a BFA. He then went on to teach high school art before moving to New York two years later to study under German artist Winold Reiss.
He became the most sought-after illustrator for black writers of his time after his covers for Opportunity and The Crisis which were dubbed "Afro-Cubanism" by leading art critic Richard Powell. Among his other notable covers and illustrations are his designs for Carl Van Vechten's Nigger Heaven and God's Trombone, James Weldon Johnson's epic poem.
Douglas was well versed on the Harlem Nightlife scene where he spent many nights gaining inspiration for his designs and depictions of the black urban scene. His murals, adorning the walls of various institutions, cemented his name as a major artist of the Harlem Renaissance. His best-known work is a series of murals called, Aspects of Negro Life, which Douglas created for the 135th St branch of the New York Public Library.
He later left New York to become chair at the art department of Fisk University in Nashville, TN, where he resided until his death until 1979.
3. LEROY WINBUSH (1915 – 2007)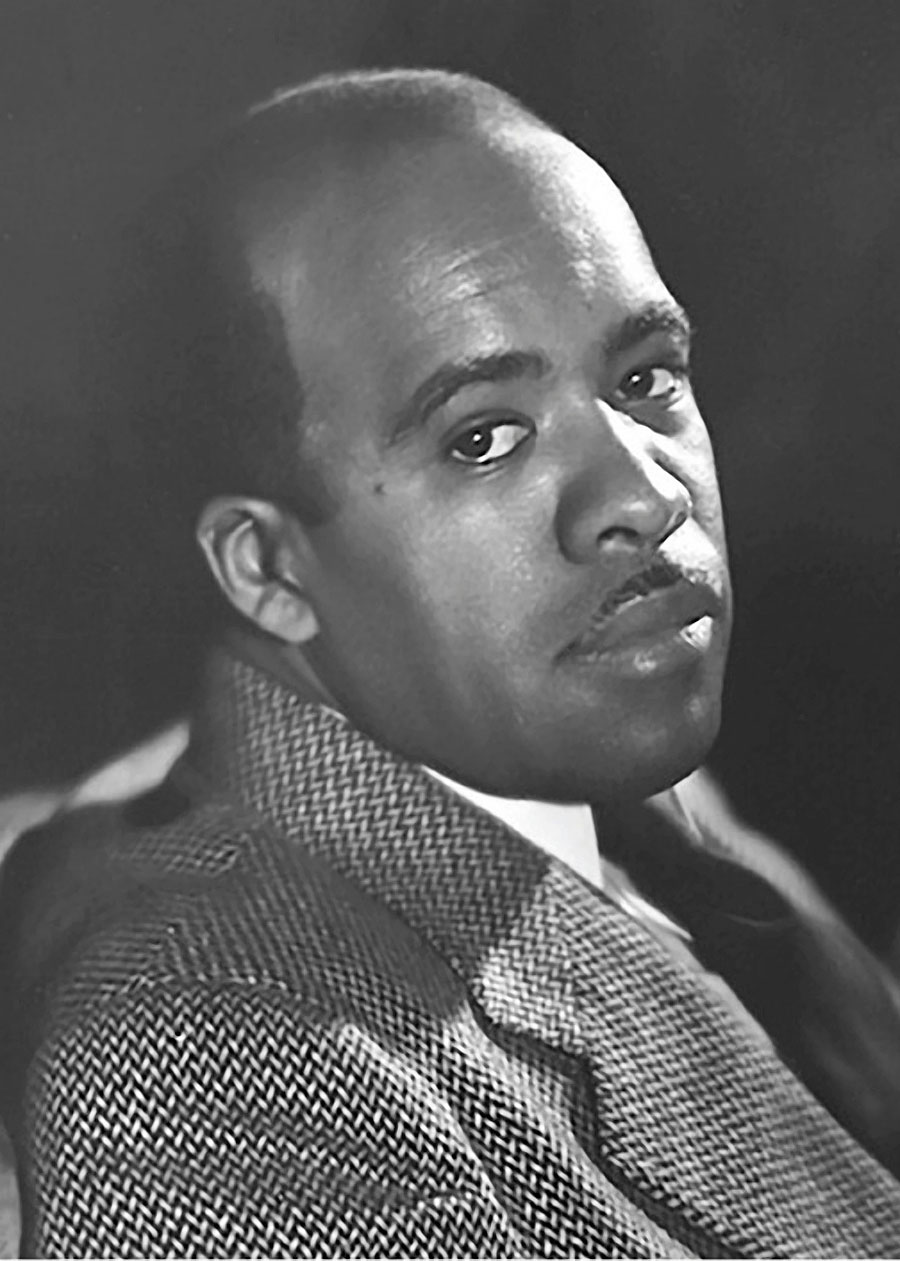 One week after graduating high school, Winbush left Detroit for Chicago to become a graphic designer. His inspiration and mentors at the time where the South Side's sign designers. He began creating signage, flyers, and murals for the Regal Theater where he rubbed elbows with some of the most famous black musicians of the time.
Winbush then went on to join Goldblatt Department Store's sign department where he was the only black employee. In 1945, after years of working for others, Winbush started his own company, Winbush Associate, later Winbush Designs. Here he landed accounts with various publishing houses, doing layouts for the likes of Ebony and Jet, among others. His ambition and charisma eventually helped him gain acceptance as a black designer and entrepreneur.
Later in life, Winbush began teaching visual communications and typography at various Chicago Universities. He concurrently mastered the art of scuba diving, a feat that helped him land a position as part of the crew tasked with creating the coral reef of Epcot Center.
Winbush was adamant in his desire to be remembered as a "good designer," as opposed to a "black designer," but was well aware of the influence he could have on the progression on the black community. He designed a sickle cell anemia exhibit as well as exhibitions of the Underground Railroad for different Chicago museums to illuminate the public to Black history, past and present. His combined accomplishments through his lifetime make LeRoy Winbush a notable African American graphic designer worth checking out.
4. EUGENE WINSLOW (1919 – 2001)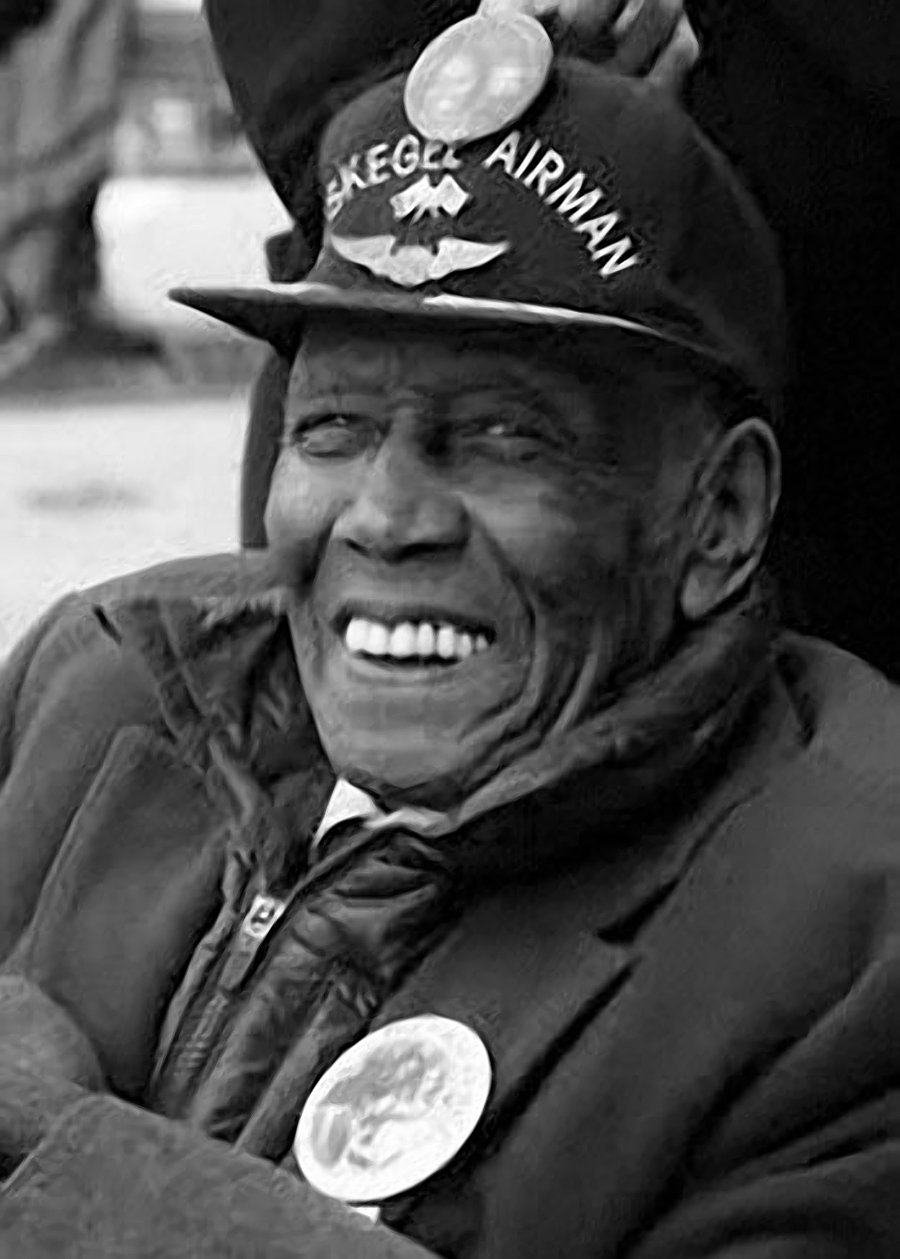 Born in Dayton, Ohio into a family of seven children, Eugene Winslow's parents stressed the importance of education and encouraged their children to study the arts. Winslow attended Dillard University where he received his Bachelors of Fine Arts degree. He then went on to serve in WWII as part of the revered Tuskegee Airmen.
After the war, Winslow nurtured his lifelong artistic interest by attending The Art Institute of Chicago and the Illinois Institute of Technology. Winslow then went on to co-found the Am-Afro Publishing house based out of Chicago, where in 1963, they published 'Great American Negroes Past and Present' with Winslow's illustrations. That same year he also designed the seal commemorating the 100th anniversary of the Emancipation Proclamation for the Chicago exposition. Throughout his career as an artist, designer, businessman, and entrepreneur, Winslow always sought to promote racial integration wherever he could.
5. GEORG OLDEN (1920 – 1975)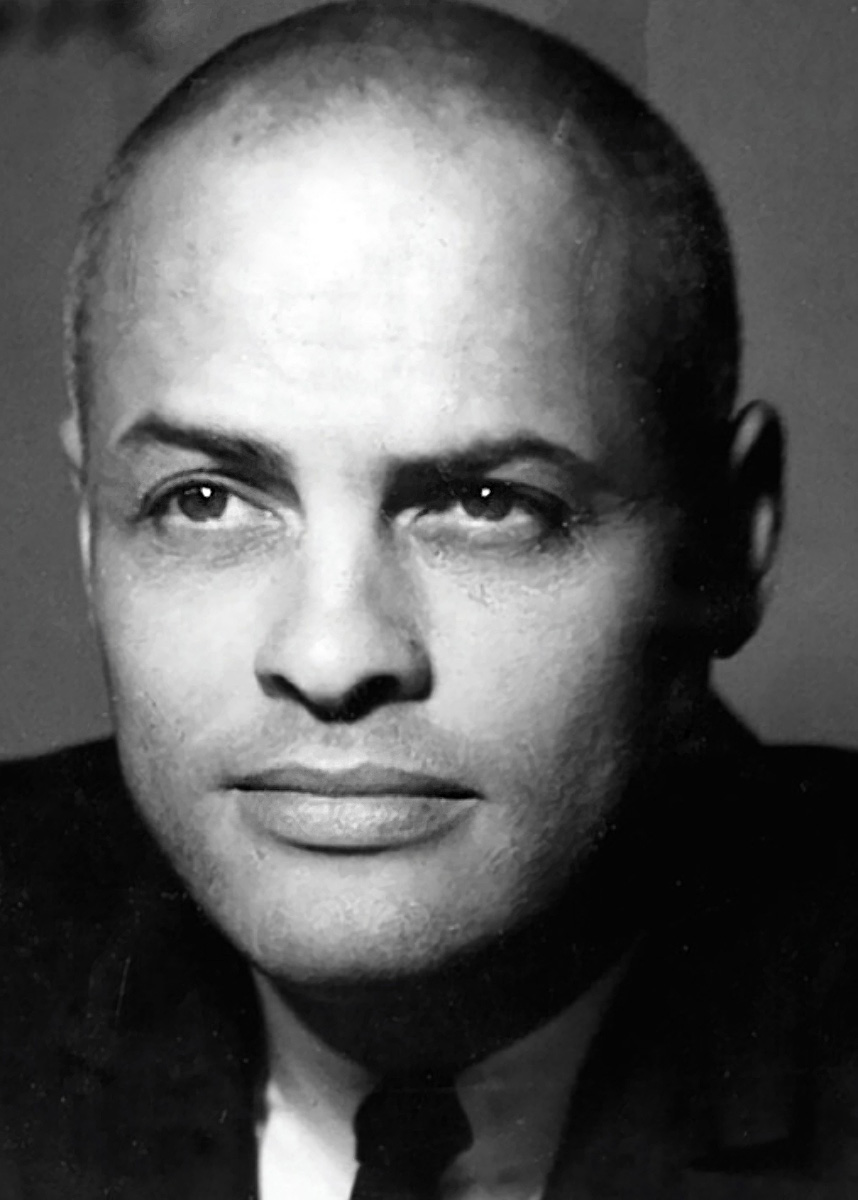 Born in 1920 in Birmingham, Alabama to the son of an escaped slave and opera singing mother, Georg Olden was a revolutionary designer who helped pave the way for African Americans in the field of design and the corporate world.
After a brief stint at Virginia State College, Olden dropped out of school to work as a graphic designer for the CIA's predecessor, The Office of Strategic Services. From there, the connections he made helped him land a position at CBS in 1945 as Head of Network Division of On-Air Promotions. It was here that he worked on programs such as Gunsmoke and I Love Lucy and eventually went on to help create the vote-tallying scoreboard for the first televised Presidential Election in 1952.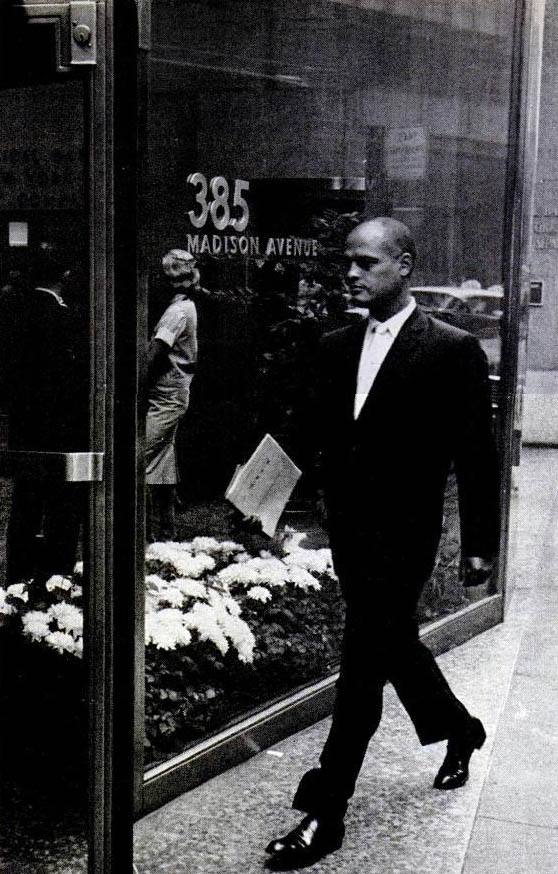 Praised in his day as well as posthumously, Olden appeared multiple times in publications such as Graphis and Ebony. In 1963, he became the first African American to design a postage stamp. His design showcased chains breaking to celebrate the centennial anniversary of the Emancipation Proclamation. By 1970, he had won seven Clio Awards for creative excellence in advertising and design, and eventually won the AIGA (American Institute of Graphic Arts) award in 2007. Celebrated for his talent, charm, and business intelligence, Olden was a revolutionary African American graphic designer who made advancements in the industry, as well as for all African Americans.
6. THOMAS MILLER (1920 – 2012)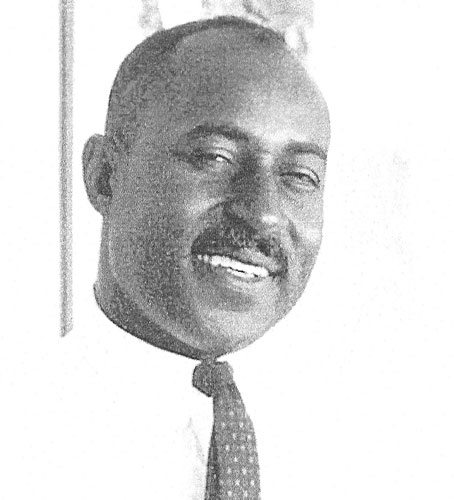 Born in Bristol Virginia, the grandson of slaves, Thomas Miller's talent, hard work, and ambition helped him become one of the first black designers to break into mainstream graphic design.
Miller graduated and earned a Bachelors of Education with a focus on the arts in 1941 from Virginia State College. Soon after he enlisted in the army and served in WWII, achieving the rank of First Sergeant.
After the war, determined to learn about commercial design, Miller gained acceptance to The Ray Vogue School of Art in Chicago, where he and fellow student, Emmett McBain, were the only African Americans aside from the janitors.
Post graduation, Miller searched for jobs and denied one offer in New York on the basis that he work "behind the screen." Unwilling to tolerate the company's overt racism, Miller passed on the offer and eventually went on to join the progressive Chicago studio, Morton Goldsholl Associates. It was here that Miller, as chief designer, worked on high-profile campaigns such as the design for 7-Up in the 1970's. As a supporting member of the design team he also worked on the Motorola rebranding, the Peace Corps logo and the Betty Crocker "Chicken Helper" branding, earning accolades for himself and for the company.
Miller freelanced as well, starting when he served in WWII and continuing on through his work with Goldsholl. It was through his independent work that Miller was commissioned to create a memorial to the DuSable Museum's founders. This job resulted in one of his most well-known pieces, the Thomas Miller Mosaics, which is featured in the lobby of the museum.
Miller's hard work, dedication, and artistic talent helped him pave the way for many African-American artists and designers to come.