7. EMMETT MCBAIN (1935 - 2012)
Emmett McBain, born in Chicago in 1935, is perhaps lesser known than some of the other designers profiled here, McBain made major contributions to the advertising and design world, as well as for all African Americans alike through his successes in the business world.
A true visual thinker and communicator, Emmett McBain attended The American Academy of Art and the Illinois Institute of Technology where he became a talented watercolor artist. Post-graduation, McBain worked for several notable agencies and firms as a designer, art supervisor, and creative consultant before going on to co-found Burrell McBain Incorporated. An advertising agency, which later went on to become the largest African-American owned agency in the States, Burrell McBain aimed to serve their accounts while gaining the trust and loyalty of the black community. McBain was key in getting the agency up and running, landing valuable accounts, and constantly developing new and fresh ideas. His former partner, Thomas J. Burrell, praised his leadership skills and ability to think outside of the box.
McBain left Burrell McBain in 1974 to focus on independent art and design in his Hyde Park, Chicago neighborhood, where he later passed away in 2012 at the age of 78.
The University of IL at Chicago has a collection featuring his works entitled, Emmett McBain Design Papers. Here you'll find print ads, record album covers, and transparencies of Billboards, all McBain designed.
8. ARCHIE BOSTON (born 1943)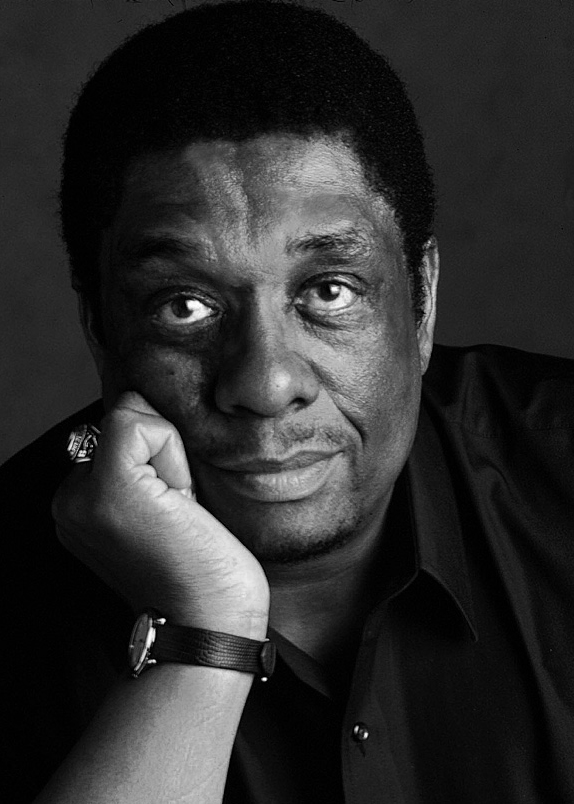 Known for his blatant self-deprecation and humor as an African American, Archie Boston was a pioneer in challenging the racism of the 1960s and '70s through his designs and attitude.
One of five children, Boston grew up poor but well aware of the importance of education. In 1961, his artistic talent landed him acceptance to Chouinard Art Institute. During his time at university, he interned with the advertising agency Carson/Roberts, where he cemented his desire to work in design and eventually returned to work, years later.
After graduation, he worked in various advertising and design firms before forming Boston & Boston with his older brother, Bradford. It was here that they created provocative pieces showcasing their race, as well as creativity, in pieces such as "Catch a Nigger by The Toe," and by selecting the Jim Crow typeface for their logotype.
For the majority of his career, however, Boston was an educator. He landed a position as full-time lecturer in the art department at California State University, Long Beach before creating their design department and eventually becoming head of the visual communications design program. There, he influenced countless young designers, inspiring them through his encouragement and standard for excellence.
His irreverent attitude toward race in his designs and lasting legacy through his time as an educator make Archie Boston one of the most prolific African American graphic designers of our time.
9. EMORY DOUGLAS (born 1943)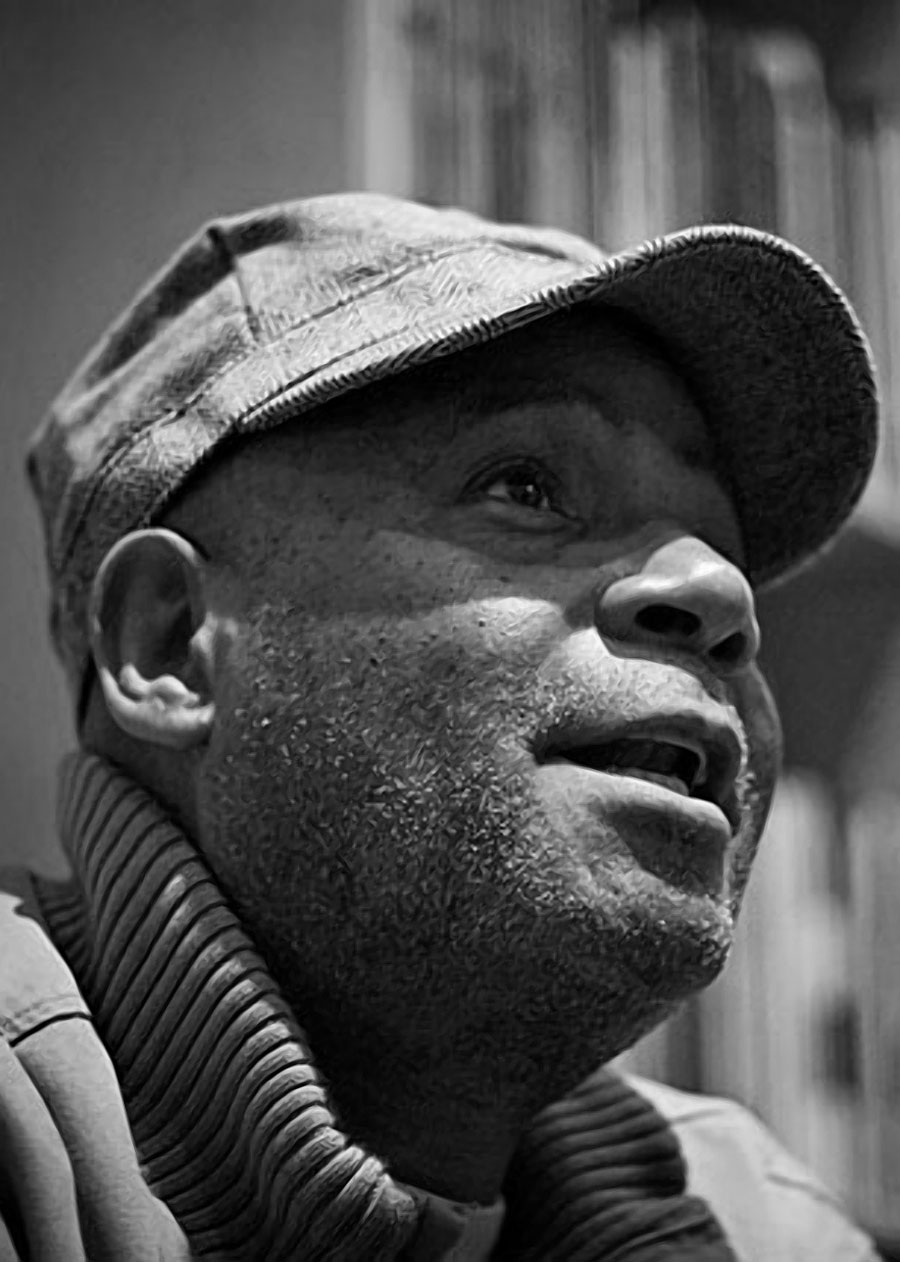 The former Revolutionary Artist and Minister of Culture for the Black Panther Party, Emory Douglas' career in commercial art has been centered around civil and equal rights propagation from its beginnings.
Douglas' first exposure to design came when crimes he committed landed him in the Youth Training School of Ontario, California. Here, he worked in the print shop and learned about typography, illustration, and logo design. Later, Douglas enrolled in commercial art classes at the City College of San Francisco after running into a former counsellor from the center who encouraged him to do so.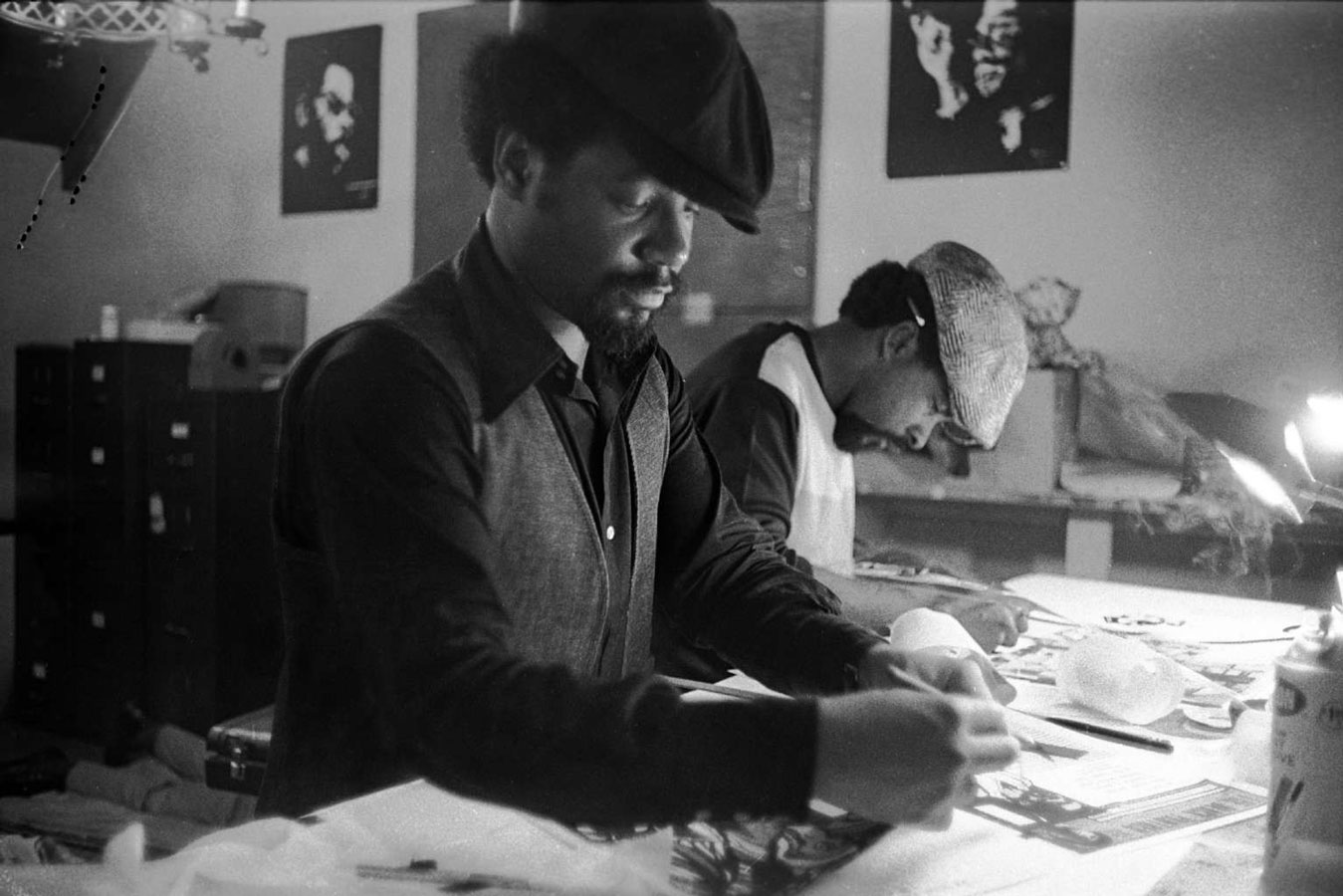 During this time, Douglas became active in the Black Panther Party after being introduced to the founding members, Huey P. Newton and Bobby Seale. While watching Seale work on the first issue of the party's paper, The Black Panther, Douglas offered up his design skills. He was well aware of the importance of having illustrations and artwork to help reach the many illiterate members of the communities the party was targeting. Much of his art and illustration for the paper initially focused on Black rights, but it soon expanded to include women, children, and community figures, alongside the party's focuses. It was while working on The Black Panther that Douglas coined and popularized the term "pigs" in reference to police officers.
Come the 1980's the Black Panther Party as Douglas had once known had been mostly dissolved by the efforts of law enforcement. Later, Douglas moved to care for his ailing mother and continued to pursue some independent design. His revolutionary artwork helped to educate and agitate repressed and suppressed communities of the time.
10. SYLVIA HARRIS (1953 - 2011)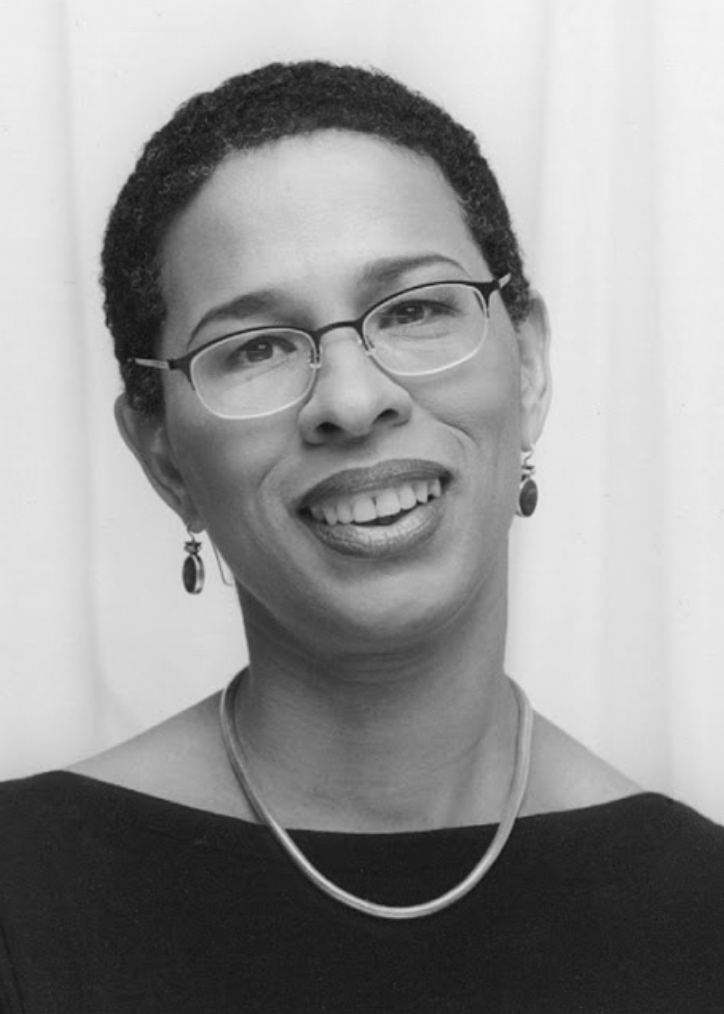 Noted for her unwavering desire to help others, Sylvia Harris was a graphic designer, teacher, and business owner, who used her research and skill set to reach far and wide.
Born and raised in Richmond, VA, Harris experienced desegregation of the 1960s directly. This experience provided the foundation for her interest in social systems and their effect. After receiving her BFA from Virginia Commonwealth University, Harris moved to Boston where she worked with a wide variety of creative types. It was through her work with WGBH and Chris Pullman that she realized the breadth and depth of the design field. After much prodding from her mentor, Harris enrolled in Yale's Masters in Graphic Design program.
Two Twelve Associates was created with two of her former classmates in 1980 after graduation. Here, Harris really began to explore how to use and grow her skill set to create large-scale public information systems. Her work with Citibank set an early precedent for human-centered automated customer service.
In 1994, Harris left Two Twelve to create Sylvia Harris LLC where she changed gears and began focusing more on design planning and strategies. Harris helped guide some of the largest public institutions, hospitals, and universities with systems planning. In her role as creative director for the US Census Bureau's Census 2000, Harris' rebranding efforts helped to encourage previously under-represented citizens to participate.
Harris was awarded the AIGA medal posthumously in 2014, three years after her untimely death at the age of 57. For her contributions to the design field and far beyond, Harris will always be remembered.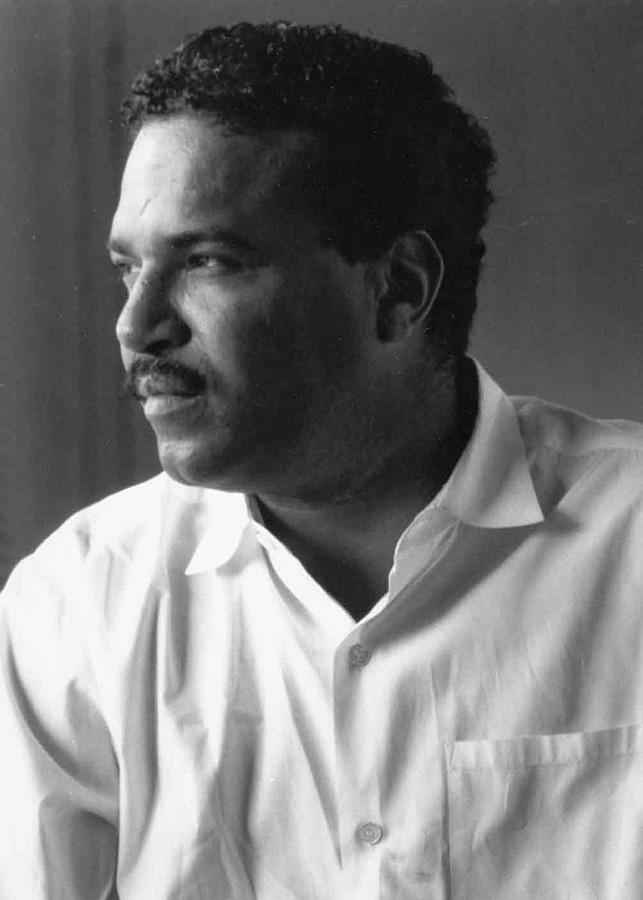 From his first foray into the art world with the "Draw Me" test from magazines and TV of the 50's and 60's, Sim excelled. He attended Detroit's Cass Technical High School, known for its dedication to the arts. From there Sims gained acceptance to the University of Michigan on a full scholarship. During the summer between his junior and senior years, Sims landed a job with Columbia Records to produce a series of album covers. After graduation, the sunshine state was calling his name and Sims headed to LA.
Once in LA, Sims scored a job with EMI from where he was ultimately let go for pursuing freelance work. He went on to work for CBS where he continued building his independent portfolio. This time when he was let go, he was prepared, and already had the office space for his firm, 11:24 Advertising Design.
After seeing one of Spike Lee's films Sims knew he had to work with the director. He went on to design posters for Lee's New Jack City, Do the Right Thing, Malcolm X, and most controversially, Bamboozled.
Ever the entrepreneur, Sims is developing his own greeting card line and writing screenplays, while teaching graphic design at a middle school for African Americans. The epitome of talent, drive, and ambition, Art Sims is decidedly an African American graphic designer you should know.
12. GAIL ANDERSON (born 1962)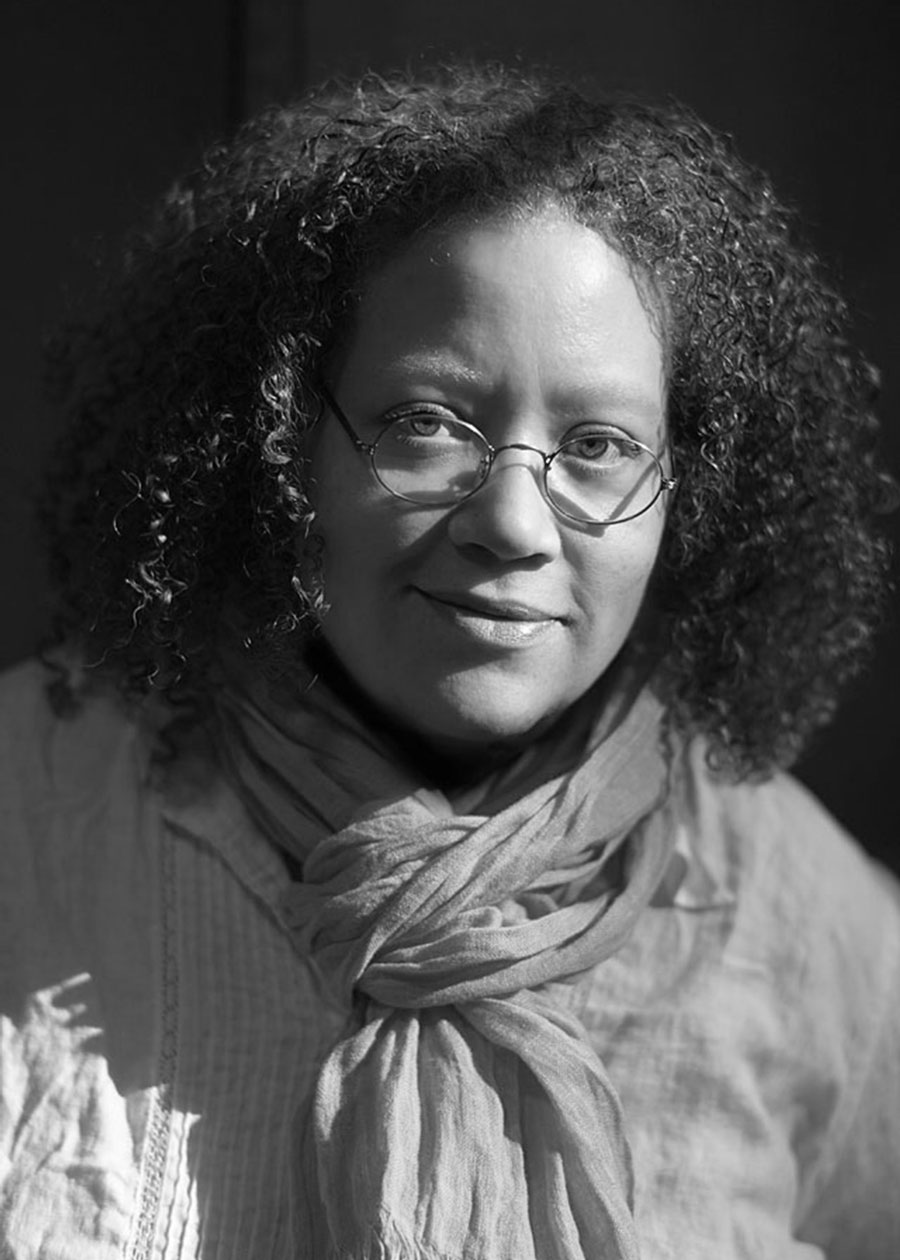 Known for her uncanny ability to create expressive, dynamic typefaces suited perfectly to their subject, Gail Anderson is a designer and teacher with an impressive tenure in the field to date.
Born and raised in New York, Anderson's ever burning curiosity about design began with the teen mags of her adolescent years and was cemented while studying at the School of Visual Arts in NY. It was here that Anderson began to develop her methodologies and no holds barred approach to design.
After college, Anderson eventually landed at The Boston Globe for two years where she worked with those responsible for pioneering the new newspaper design of the late 1980s. Moving on to Rolling Stone in 1987, Anderson worked seamlessly with AIGA medalist, Fred Woodward, where their creative process always included lots of music, low lighting, and late nights. Her work with Woodward was always exploring new and exciting materials and instruments to create Rolling Stone's eclectic design. Everything from hot metal to bits of twigs, to bottle caps, was utilized to create their best vision possible.
After working her way up from associate to senior art director, Anderson left Rolling Stone in 2002 to join SpotCo where her focus shifted from design to advertising. At SpotCo, she's been the designer behind innumerable Broadway and off-Broadway posters including that of Avenue Q and Eve Ensler's The Good Body.
Praised as the quintessential collaborator for her inclusive, expressive, and encouraging attitude towards working together, Anderson also admits that many of her "high-octane" designing occurred at night, solo. Whether it's her collaborative work, solo projects, magazine layout, and design, or theatrical posters, Anderson designs work with and for her subjects, always emphasizing their highest potential.
13. THE UNKNOWN DESIGNERS
The 13th African American Designer's name is a mystery because they are one of many, often invisible but the impact of their work is felt throughout history and should be acknowledged, such as; those who worked behind the scene as designers but did not receive credit due to the racist norms of the times;
The logo creators for the uniforms of the Negro baseball and basketball leagues;
Trail blazing entrepreneurs like Madam C.J. Walker, Annie Malone, Carmen C. Murphy, Mae Reeves, Anthony Overton,  Frederick Patterson and many more.
The unknown graphic designer who painted the bold and sobering "A MAN WAS LYNCHED YESTERDAY" flag, hung by the NAACP from their New York offices whenever they learnt of a hanging;
All of those presently active (Black Lives Matter) in creating banners, posters, signs, and media protesting discrimination of all kinds. Graphic design, after all, is about communicating a message effectively.
As a designer of the African diaspora, African-Jamaican-Canadian, the importance of knowing those who paved the way for African-American graphic designers, for the truth of all history, cannot be understated. These men and women boldly pushed passed racial inequality with their talent and perseverance to help create the way for all.